03 Dec 2018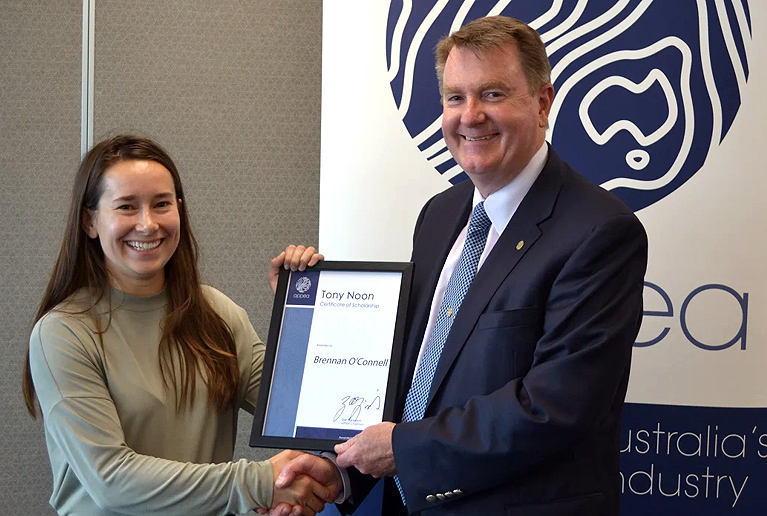 The presentation of the 2018 Tony Noon Memorial Scholarship was made to Brennan O'Connell, a PhD student from the University of Melbourne, on November 29 in Melbourne.
Presented by APPEA Board Member Richard Owen, ExxonMobil Australia Chairman, the prestigious scholarship is offered each year by the Australian Petroleum Production & Exploration Association.
This annual scholarship provides a one-off grant to the value of $3,000.
This award is also aimed at helping students who are aspiring to a career in the upstream petroleum industry.
Ms O'Connell was awarded the scholarship for her impressive research on characterising the evolution of paralic tidal deposits.
During the presentation, Mr Owen said he was delighted to present the award on behalf of APPEA.
"It is fundamentally important to recognise and encourage the next generation of talent to position our industry for future growth and success," Mr Owen said.
This oil and gas industry is fully committed to promoting excellence and innovation across Australia's academic institutions.