18 Sep 2018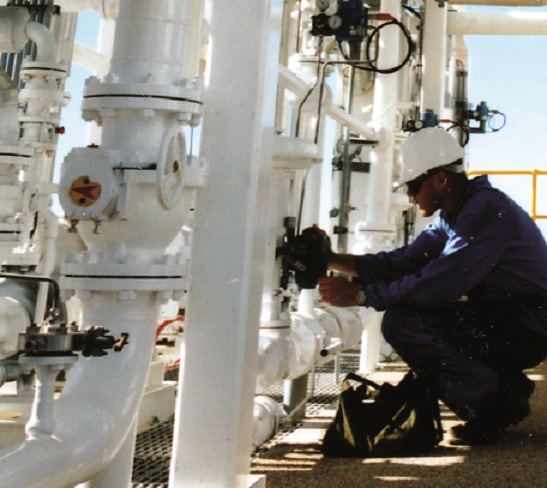 By Matthew Doman
This week we saw another attempt to hijack our energy debate by declared opponents of resource development.
Some activists, academics and former politicians led by the Australia Institute tried to convince West Australians that, despite their state's long and proud track record of developing mineral and petroleum resources, an  onshore gas industry was a step too far.
No one should be surprised the Australia Institute is opposing new gas projects in regional WA.
The Australia Institute opposes all gas projects everywhere.
The Institute ignores the fact that natural gas is essential for secure electricity supply and for making hundreds of products needed every day by Australians.
In WA, gas is used to generate about 50 per cent of the state's electricity. Demand for gas is continuing to grow.
Developing local gas supplies underpins thousands of jobs across the manufacturing and resources sectors.
Traditional owners and communities across regional WA support local gas projects.  Again, all facts ignored by the Australia Institute.
There are many points to be made about the importance of natural gas but among them are:
Natural gas has a critical role in lowering our carbon emissions and enabling the greater integration of renewables into our energy mix.
With the majority of Australia's electricity coming from coal, greater use of gas-fired power can contribute to a reduction in our near-term carbon emissions.
That means developing onshore gas fields in WA – alongside continued development of the state's abundant offshore gas resources – could play a significant role in reducing our carbon footprint.
Every analysis by credible experts shows that natural gas is essential to delivering reliable, cleaner energy over the next 20 years.
Experience in countries such as the US shows that the most significant opportunity available today to curb emissions is replacing coal-fired power with gas-fired generation. It is a shift which can cut emissions by 50 per cent or more, without jeopardising energy security.
The increased US gas production from fracking has also seen a dramatic reduction in gas prices there.
The reality is we cannot move to total reliance on renewables overnight, and there's an ongoing need for gas.
In Perth this week, the Australia Institute hardly bothered to recycle their usual, misleading claims about hydraulic fracturing.
After 13 public inquiries which have found that, properly regulated, hydraulic fracturing is a safe process, it is becoming more and more difficult to make these claims.
Presumably, the Institute is expecting that the fourteenth inquiry – the major, independent review just submitted to the WA government – will reach the same conclusions as past inquiries.
The Australia Institute has not waited to see the inquiry report before launching its attack.
Instead, the Australia Institute is calling for a ban on what will be small regional gas projects, implausibly claiming that the very modest emissions from these projects – a tiny fraction of WA's emissions – will have global impacts.
This ideological activism should be called out for what it is rather than presented as an independent, expert or even scientific contribution to our energy debate.
Matthew Doman is APPEA's Director – External Relations