11 Jan 2016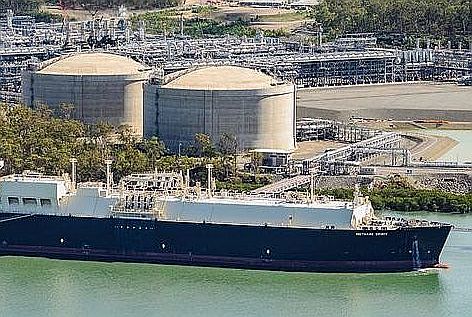 The first shipment by Australia Pacific LNG marks Australia's arrival as an LNG global superpower, on track to become the world's biggest exporter of the cleaner energy source in 2018.
The LNG tanker carrying natural gas to Asian markets departed Curtis Island over the weekend.
"Australia Pacific LNG are to be congratulated on completing a world class facility that will make a mighty contribution to Queensland's economy for decades to come," APPEA CEO Dr Malcolm Roberts said.
"This visionary infrastructure project, which created 15,000 jobs at its peak, is the third completed in Queensland in 12 months to meet Asia's growing demand for clean and reliable energy.
"The growth dividend for Queensland is huge and long term.
"Over the next four years alone as LNG exports ramp up, an estimated $1.2 billion will flow in  royalty payments for spending on public services like schools and hospitals."
At full capacity Australia Pacific LNG's two train production facility will supply nine million tonnes per annum of LNG to export markets.
In 2014-15, Australia shipped 25 million tonnes of LNG cargoes, earning $16.9 billion in export revenue.
By 2019-20 when all seven LNG projects developed in recent years are fully operational, there will be a projected combined export volume of just over 76 million tonnes.
The latest national accounts figures show the stronger-than-forecast growth rate of 0.9 per cent  was driven largely by resource exports and led by an 11.4 per cent increase in oil and gas production.
Media Contact