01 Mar 2017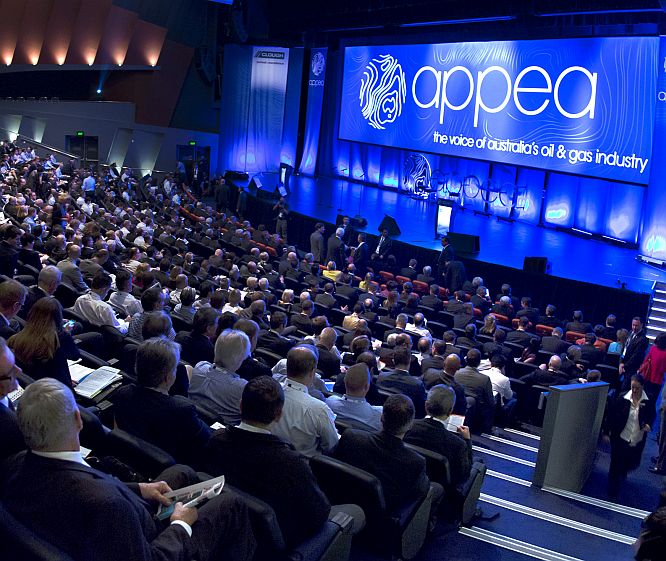 The APPEA Conference and Exhibition is the indispensable sounding board for the upstream petroleum industry in Australia, says APPEA Chief Executive Malcolm Roberts.
Over decades, the Conference has been more than just the showcase for the national and international oil and gas industry. It also allows delegates to network and to meet and learn from the best minds in the industry.
"The conference program provokes discussion on the major issues of the day," Dr Roberts said.
"But it's in the Convention Centre corridors and the Exhibition Hall aisles where some of the best exchanges happen. There are so many opportunities for making new connections and sharing insights."
The APPEA 2017 Conference and Exhibition in Perth will be held when debate about Australia's energy challenges has reached fever pitch.
Dr Roberts said policymakers are now confronting tough decisions that can no longer be deferred.
"The Conference theme – Energy in Transition – is right on the money, literally and metaphorically," he said.
"Decisions made in the next 12 months will affect the industry's future – its ability to earn the revenue necessary to sustain jobs and investment."
The review of the petroleum resource rent tax will be a key issue for many Conference attendees.
"Changes to our tax regime put at risk Australia's capacity to find and develop oil and gas resources. The conference program addresses this issue — and we will be listening closely to the discussions around the event."
The event offers more than 100 presentations and panel discussions, as well as a 9,000 square metre Exhibition.
Click here to view the full program, including more than 100 original presentations and the newly released plenary program
Click here to register for APPEA 2017 – secure your early bird registration rate now.