10 May 2018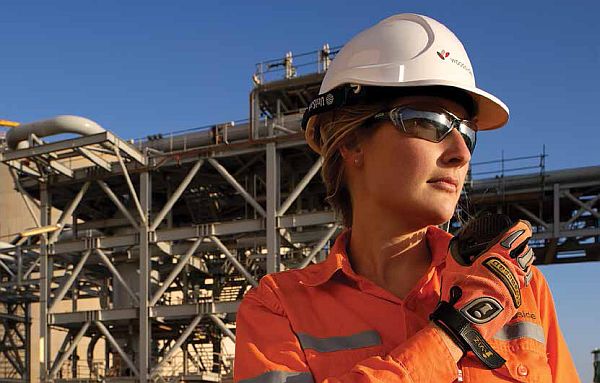 The APPEA 2018 Conference & Exhibition is looking to the future of the Australian oil and gas industry's workplace culture and workforce development.
The event includes a plenary session on diversity and inclusion; a youth program; and a mentor program.
On Wednesday 16 May at 8.30am, leading Australian executive, Diane Smith-Gander, will facilitate the plenary session Diversity and Inclusion – what is beyond the 'tick box'?.
Other speakers in this session include: LBGTIQ advocate Catherine McGregor AM; Rio Tinto Managing Director Pilbara Assets and Development, Kellie Parker; and Broadspectrum Chief Executive Resources, Tom Quinn.
Ms Smith-Gander said diversity and inclusion isn't just about fairness, it is also good business practice.
"The oil and gas industry makes big bets on a very regular basis, so organisations need to make use of all the talent available to them," she said.
"If you are focused on just one segment of talent, such as men, then you're going to be missing high-quality talent from your organisation. Many studies show that it takes diversity and a range of opinions to lead well and make better decisions, including assessing the risks facing the organisation and mitigating them."
In 2017's diversity session, Clough Chief Executive Peter Bennett told delegates that increased workplace diversity enhances decision-making and a company's capacity to reach strategic goals.
"Companies in the top quartile of diversity are 15 per cent more likely to have financial returns above the national industry average," he said. "Companies in the UK on average experience a 3.5 per cent increase in earnings for every 10 per cent increase in gender diversity in their executive management teams."
Ms Smith-Gander said the oil and gas industry must develop a culture of diversity and inclusion if it is to become more attractive to young people.
"Millennials will make up much of the workplace by 2020," she said.
"They expect organisations to think more broadly – it has to be about more than just profit and the bottom line. Companies are now expected to understand their social purpose and actively communicate and engage with them. Millennials regard themselves as very accepting of diversity. They simply will not work for organisations that don't share those values."
Youth Program
The APPEA 2018 Youth Program is a one-day workshop with integrated science, technology engineering and mathematics (STEM) activities, including a tour of the APPEA Exhibition. This initiative is aimed at inspiring South Australian secondary school students to follow STEM-related study and career paths, and to showcase the career paths offered by the oil and gas industry. This program is sponsored by Chevron, Santos, Shell and Woodside.
Mentor Program
The Mentor Program, sponsored by BHP Billiton Petroleum, will connect undergraduate tertiary students with successful peer role models from our industry.
Six students selected from South Australian universities will have full access to the APPEA Conference & Exhibition. BHP's own graduates will be mentors to the students – sharing their experiences and advice. The students will also meet with APPEA Chief Executive Malcolm Roberts and a senior representative of BHP Billiton Petroleum.