31 Jan 2017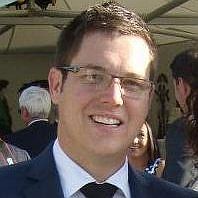 APPEA is pleased to announce the appointment of Mr Rhys Turner as its new Queensland Director.
APPEA Chief Executive Dr Malcolm Roberts said Mr Turner would lead APPEA's engagement and advocacy in Queensland.
"Queensland is now home to a world-class natural gas industry thanks to the $70 billion invested in local liquefied natural gas (LNG) projects," Dr Roberts said.
"The industry has created thousands of highly skilled jobs and is generating significant royalties and other taxes that will help fund Queensland government services for decades to come.
"APPEA is committed to promoting greater understanding of the economic, environmental and energy security benefits of Australia's oil and gas industry.
"Mr Turner is a corporate affairs professional with wide experience in federal and state government. He has worked for a leading national industry association and a prominent national public affairs company. For the last three years, Rhys has been Head of Government and Industry Affairs for the Queensland-based Tatts Group.
"I am delighted that Rhys has agreed to join the APPEA team at a very exciting time for the industry and for Queensland."
Mr Turner said the continued safe and sustainable development of Queensland's natural resources was delivering significant benefits, particularly in regional communities.
"I look forward to working with the Queensland Government, communities, APPEA members and other important stakeholders to build a better understanding of the industry's benefits and impacts," Mr Turner said.
Mr Turner will commence in his new role on 20 February.
Media Contact