16 May 2018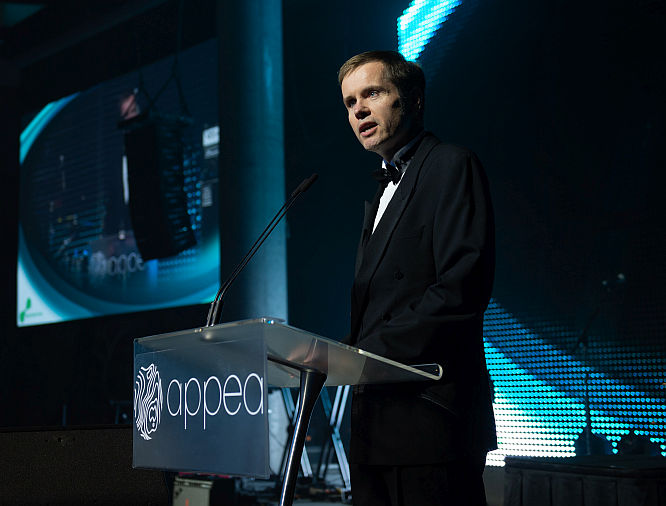 APPEA has awarded former long-standing Board Director and Melbana Energy executive, Peter Stickland, honorary life membership in recognition of his distinguished contribution to the Australian oil and gas industry.
Announcing the award at the APPEA 2018 Conference dinner on Wednesday evening, APPEA Director and Buru Energy Executive Chairman, Eric Streitberg, said Mr Stickland has been a passionate supporter of small and medium-sized companies in the Australian oil and gas industry.
"Peter has been a strong voice on the APPEA Board ensuring that all parts of the industry, large and small, are considered as part of APPEA's advocacy," Mr Streitberg said.
"His peers hold Peter in high regard. APPEA's Board is pleased to award him honorary life membership of our association."
Mr Stickland's association with APPEA goes back to 1998 when he prepared and presented a peer-reviewed technical paper at that year's APPEA Conference.
He was an APPEA Board Director for almost nine years and has been a member of APPEA's Exploration Committee for nearly two decades, including seven years as Chair.
From 1990 until 2005, Mr Stickland was an exploration section leader in BHP Petroleum. He joined Tap Oil in 2005 as Exploration Manager and was Tap's CEO from 2008 until late 2010. He then joined MEO Australia as Exploration Manager. In January 2015, he assumed the role of Managing Director and Chief Executive and led the company's reformation as Melbana Energy.
Mr Stickland recently stepped down as Melbana's CEO, but is continuing with the company as a non-executive director and consultant.