05 Sep 2018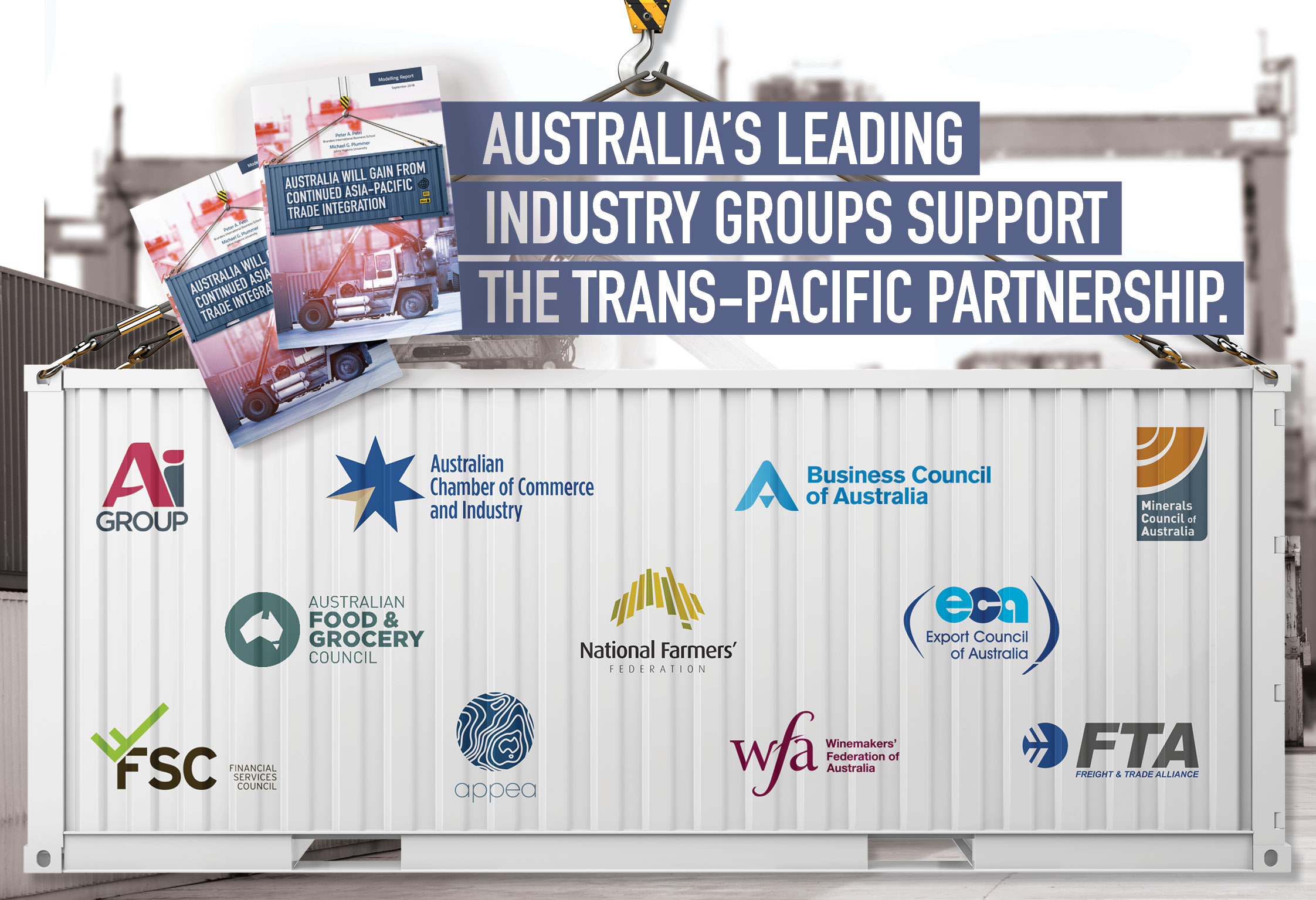 The Trans-Pacific Partnership (TPP) will advance Australia's strategic interests by fostering regional economic integration and foreign policy cooperation in the Asia-Pacific and sending a strong statement of support for free trade and open markets.
Deeper integration through regional agreements will generate additional trade and output gains in Australia's sectors of comparative advantage.
The report estimates the positive economic impacts of the different trade agreement scenarios on Australia.
Read new report>> Download PDF
Media Contact