12 Aug 2012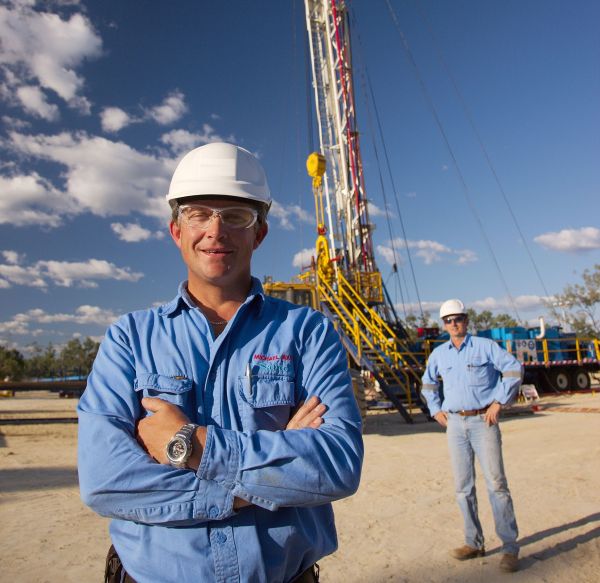 Despite misinformation and fear campaigns, the truth on co-existence between CSG and farming is still occasionally reported. Two notable examples are a story on ABC TV's Queensland 7.30 Report telling how a farmer and a CSG company joined together for their mutual benefit and a Courier Mail article showing how most people in the town of Tara are actually supporters, rather than opponents, of the CSG industry.
ABC TV's Queensland 7.30 Report reports how a Roma farmer has embraced the coal seam gas industry and how the CSG company has minimised its impact on his farming operations. He says CSG is a "worthwhile part" of his business. Other locals speak about new jobs and opportunities brought by the CSG industry.
Elsewhere in Queensland's Western Downs, Courier Mail journalist Des Houghton visited the town of Tara to see the situation for himself. His story begins:
Tara is as mad as hell and is not going to take it any more. The tiny town on the western Darling Downs says it has repeatedly been maligned by Greens and "blockies" demanding an end to coal-seam gas mining.
Tara has been depicted as a town full of rebels. I couldn't find any the day I visited.
Suggestions that Tara is leading the charge against gas is a misconception advanced by the media. The truth is that most Tara townsfolk support the gas industry with the appropriate environmental safeguards. And so do businesses in the district.
Mr Houghton's impressions are supported by an APPEA survey of small business owners in Gladstone, Toowoomba and the Surat Basin that found widespread optimism.
Of the 100 small businesses surveyed:
75% believe the CSG industry will generate more business and economic activity over the next five years;
80% find current business conditions favourable;
93% believe the areas need a diverse range of industries to sustain the town's small businesses;
84% believe business conditions will improve in the next 12 months due to coal seam gas developments, mining and industry growth; and
73% would prefer farming and gas operations to exist side-by-side.
The CSG industry now employs more than 12,000 people and is committing capital investment at a rate of more than $30,000 a minute.
Gas companies are diversifying local economies by sourcing local goods and services from the areas in which they operate.
They are working hard to make sure places like Chinchilla, Roma, Dalby, Toowoomba and Gladstone benefit from their presence through active social responsibility programs, sponsorships and charitable donations.
In more good news, the CSG industry is using some of the most advanced and least disruptive drilling technologies in the world. For a video of the latest CSG rig in action, and an insight into its low surface disturbance,
click HERE
.
Rick Wilkinson is APPEA's Chief Operating Officer – Eastern Region