28 Jan 2014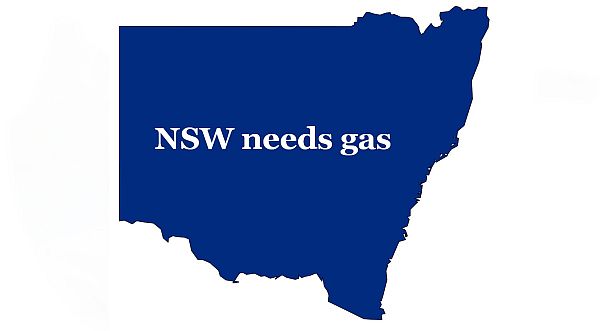 The NSW Government has further dented the credibility of its pursuit of science-based energy policy with today's announced restrictions regarding natural gas development.
With a final report from the state's Chief Scientist yet to be finalised – a process that the Premier last February said would "provide an evidence base to support better understanding of the CSG industry in NSW and identify any gaps in the management of risks arising from CSG activities" – the NSW Government has dreamt up yet another layer of arbitrary and politically-driven regulations for an industry the State desperately needs.
APPEA Chief Operating Officer Eastern Region, Paul Fennelly said: "Despite knowing that NSW imports 95 per cent of its gas supply and that a failure to develop local supplies will lead to higher energy prices, the State Government has again turned its back on both the science and the industry's proven track record.
"It is not surprising to see NSW's reputation as place to do business slipping.
"The Fraser Institute's Global Petroleum Survey 2013 examines barriers to investment in oil and gas exploration in 157 jurisdictions across the world and it now ranks NSW 145th when it comes to the cost of "environmental regulations" and 127th in the category of "costs of regulatory compliance".
"Notable jurisdictions ranking better than NSW now include Bolivia, Somaliland, Uzbekistan, Kyrgyzstan, Kazakhstan, and South Sudan.
"Given that other Australian states are shown to be world leaders in effective and efficient petroleum regulation, these numbers should cause significant embarrassment for a Government that claims to be 'making NSW number one again'.
"The measures announced today put a stranglehold on natural gas development, business investment, job creation, regional growth and small business opportunities.
"The state's failure to allow development of its gas reserves means NSW now faces unnecessary energy risks. The government should urgently reconsider blanket exclusion of vast tracts of land from gas development.
Former Howard Government minister Peter Reith recently singled out NSW Premier Barry O'Farrell for his Government's inaction with regard to the development of the state's natural gas reserves:
"If you are the Premier of NSW you are paid to consider the state's interests and just to join up with the greenies is walking away from an important issue," Mr Reith said.

"The issue is getting more important, because I don't think there is much doubt there will be days when Sydney goes without gas, it's a real likelihood, which means jobs will be lost and businesses put under unnecessary pressure." (See: http://www.theaustralian.com.au/stand-your-ground-Reith-tells-MPs )
Mr Fennelly said: "In Queensland, government, industry, landholders, councils and communities are working together to ensure natural gas projects worth more than $60 billion can proceed in a manner that benefits all.
"Thirty thousand Queensland jobs have been created; more than 4000 land access agreements are in place between landholders and gas companies; farmers have additional income and agricultural benefits, and more than $100 million has been invested by gas companies in regional community projects."
Media Contact