10 Jun 2019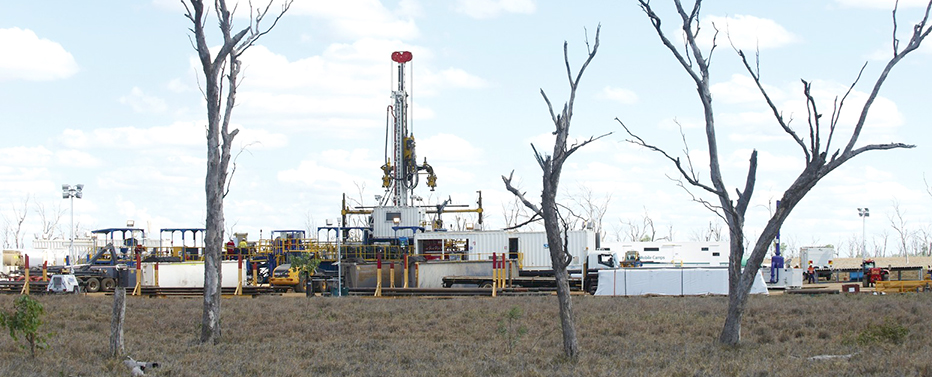 In the first of a new series of APPEA member profiles, explore talks to Queensland-based Arrow Energy about its onshore operations in the Surat and Bowen basins.
Arrow Energy – a coal seam gas explorer, producer, and electricity generator – has been active in Queensland's Surat Basin since 2000 and commercially supplying gas since 2006.
Since August 2010, Arrow has been a 50-50 joint venture between Shell and PetroChina. The company initially looked like producing Queensland's fourth, end-to-end CSG-LNG export operation but stepped back from those plans in 2014.
Arrow said this decision left the company free to refine plans and create less expensive projects.
In December 2017, Arrow announced a gas sales agreement with Shell-operated QGC to bring to market about five trillion cubic feet of Arrow's Surat reserves – making extensive use of existing QGC-operated infrastructure.
"Without the need for Arrow to build the infrastructure itself, it both speeds the Arrow development and makes it less expensive. The arrangement also allows QGC to keep its infrastructure full as its own production matures," Arrow told explore.
"Arrow's tenure is on the eastern edge of the Surat Basin, where it overlaps established farming and grazing activities – including laser-levelled, irrigated, high-production black soil farms. It has supported Arrow's domgas business to date but the GSA-backed Surat Gas Project is on a different scale altogether.
"That is why the company has put years of effort into de-risking the project – from simple land access rules to developing a planning process that involves farmers, to participating in government-led research into aquifer interconnectivity, to designing wells that suit agriculture."
At the APPEA 2019 Conference, Arrow highlighted key solutions to one of the biggest challenges of onshore gas – creating a gas project that coexists with established agriculture.
The Conference also showed Arrow's multi-well pad, deviated drilling that is allowing it up to 2.4km between well pads.
"This allows the pads to be placed at the edges and corners of farmed paddocks to minimise interruption to farming. Ditto for the gathering and support infrastructure," Arrow said.
Arrow also has tenure in the Bowen Basin, where deeper, tighter, faulted coals present entirely different challenges.
"That, too, is a CSG puzzle that Arrow is solving, piece by piece," Arrow said.
Arrow at a glance:
CEO: Qian Mingyang
LEADERSHIP: Ivan Tan (COO); Han Tao (VP Strategy and New Business Development); Leisa Elder (VP External Relations and Tenure Management); Edwin Kunkels (CFO)
BASED: Brisbane, with regional bases in Dalby and Moranbah
GAS PRODUCTION: Daandine, Tipton, Kogan North and Stratheden fields (Surat Basin); Moranbah Gas Project, a 50:50 joint venture with AGL Energy Limited (Bowen Basin)