04 Feb 2020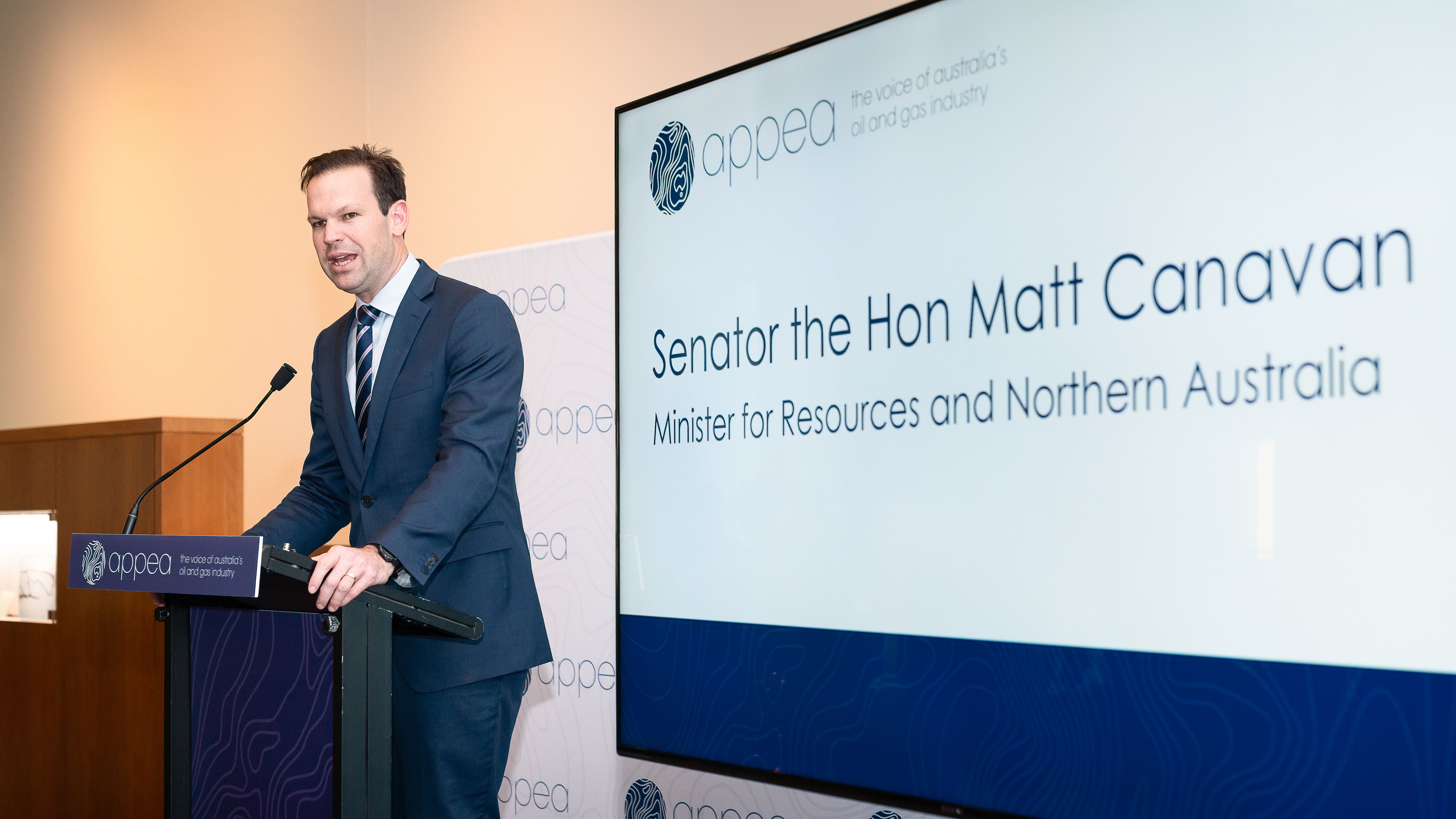 The Australian Petroleum Production & Exploration Association today thanked Senator Matt Canavan for his strong commitment to the Australian oil and gas industry since his appointment as Minister for Resources in 2016.
APPEA Chief Executive Andrew McConville commended Senator Canavan, who resigned last night, on his drive and focus on the key issues facing the sector.
"Senator Canavan's tireless and passionate role championing our industry over almost four years has been critical to its ongoing success."
As Minister for Resources, Senator Canavan has urged the unlocking of domestic gas resources in the face of strong political opposition.
"Senator Canavan has been instrumental in providing the vision for the development of the Beetaloo Basin in the Northern Territory and has been a vocal advocate for Australia's growing LNG export industry. It has been on Matt's watch that Australia assumed the mantle of world's largest LNG producer," Mr McConville said.
APPEA and its member companies wish Senator Canavan well in his ongoing role as deputy leader of the Nationals in the Senate.
APPEA looks forward to working with Minister David Littleproud as acting resources minister.
"The oil and gas industry supports ongoing policy consistency. We look forward to working with Minister Littleproud to continue the good work undertaken by the Government." Download PDF
Media Contact