28 Feb 2019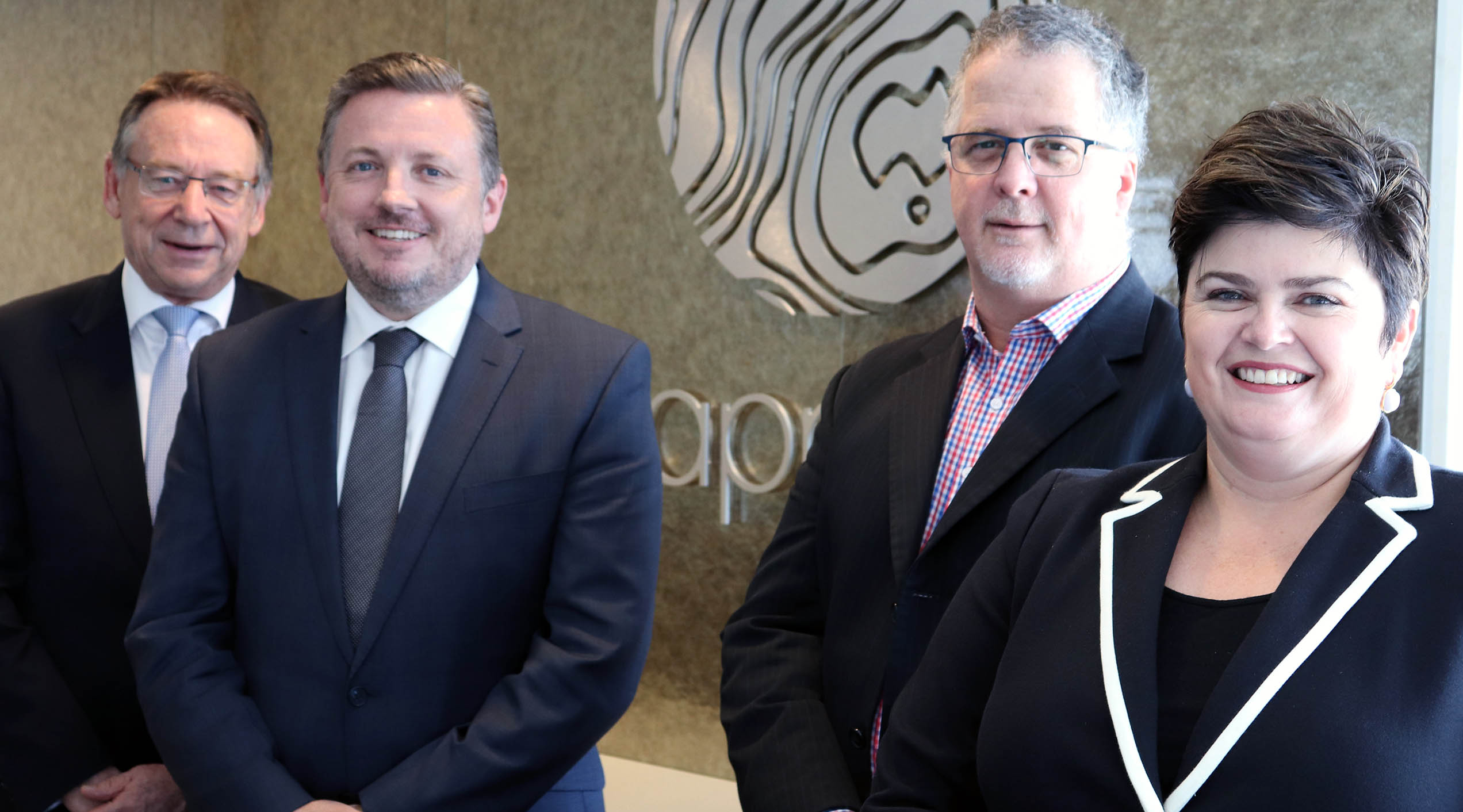 APPEA has welcomed four new Board members at its February meeting held in Canberra.
The new Board members include (L-R in photo):
David Maxwell from Cooper Energy Ltd
Matt Kay from Beach Energy Ltd
Tor McCaul from Comet Ridge
Kate Callaghan from Chevron Australia.
The new members were elected following the 2018 Board election and announced at the APPEA Annual General Meeting held in November last year.