27 Sep 2018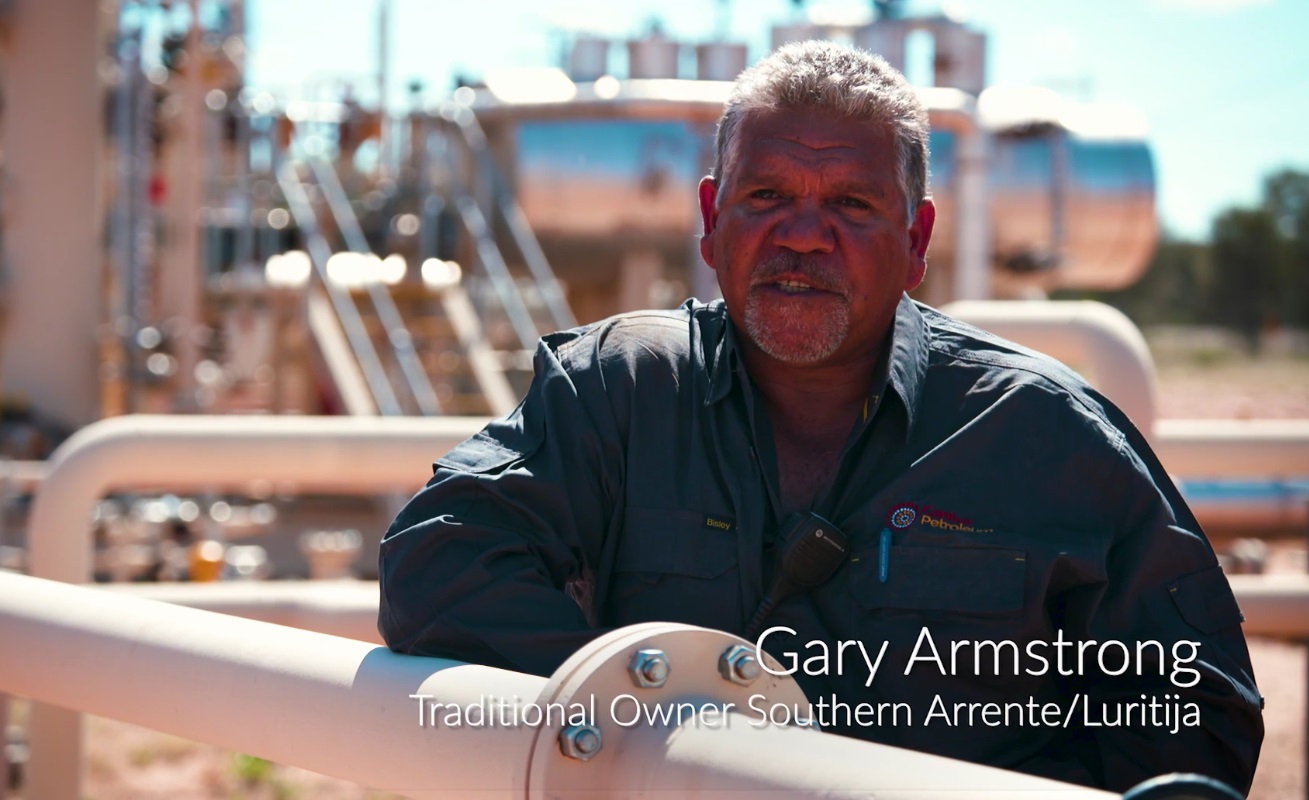 Central Petroleum operator Gary Armstrong has described the opportunity the oil and gas industry is creating for Aboriginal Territorians, in a new video produced by APPEA.
Gary is a Southern Arrente/Luritija man who works at Central Petroleum's Mereenie and Palm Valley gas fields west of Alice Springs. He is a Traditional Owner from areas adjoining the gas fields, which have supplied natural gas to Territorians for over 30 years.
"The oil and gas industry is certainly opening up more opportunities for Aboriginal people," Gary says in the video. "It's given me a steady income. It's made a better life for me and my family."
The Central gas fields, which from the early 1980s to 2006 supplied virtually all of Darwin's gas supply and are now targeting sending gas to the about-to-be-opened Tennant Creek to Mt Isa pipeline, were for many years operated, staffed and serviced from South Australia.
With Central as the operator, fully FIFO operations have ceased and now 2/3 of the Northern Territory operations staff are locally employed. Approximately half of those are Aboriginal, including Traditional Owners working on country.
The continued development of the Northern Territory's onshore natural gas resources promises to create significant employment and training opportunities and new income streams for Aboriginal Territorians.
"The people we work with and the company do respect the Aboriginal people and the land," Gary Armstrong says. "I'd like to see more opportunities for Aboriginal people to get into the oil and gas industry in the Northern Territory."
Click below to view the video