16 Aug 2017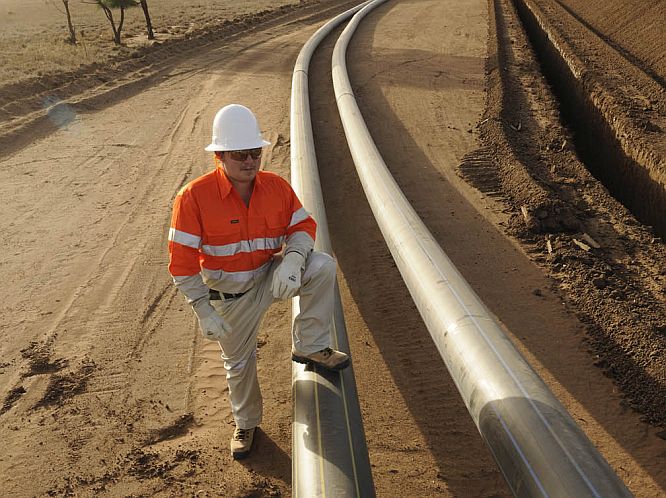 Natural gas already generates more than 90% of the Northern Territory's electricity, and liquefied natural gas (LNG) is the NT's largest export.
Offshore gas projects such as Darwin LNG, Blacktip and Ichthys have provided the NT with energy security, valuable infrastructure and a growing oil and gas services sector.
But onshore gas developments might be even better.
Offshore gas resources are owned by the Commonwealth Government, but onshore resources belong solely to the NT.
These resources can deliver a new source of stable, long-term revenue for the Territory Government.
They can also spark inland regional development and infrastructure investment, and provide high-paying stable, long-term and non-seasonal jobs.
In Queensland, the gas industry co-exists with pastoralism, agriculture, tourism and other important industries.
This co-existence is not only profitable for the gas industry and landowners – it is also good for regional towns.
In Queensland's Surat Basin, gas-driven infrastructure, investment and jobs has strengthened and diversified regional economies.
In once-struggling towns, populations and employment have grown, and young people no longer have to leave to find work.
The region's growing retail sector shows that much of the money being made in the region is also being spent there.
Deloitte Access Economics found an NT onshore gas industry could provide a cumulative boost to Gross State Product of up to $22.4 billion between 2020 and 2040, and create up to 6,300 long-terms jobs.
It could also provide between $236 million and $460 million per annum in government revenue.
Developing onshore gas would benefit regional areas and Aboriginal communities, and would also create jobs in Darwin and Palmerston.
And this gas can supply the hungry east coast market, which would benefit the national economy and the whole country.
Geoscience Australia estimates that just one part of the NT – the Beetaloo Sub-basin – has gas resources of about 178,000 petajoules – or 168 trillion cubic feet.
By comparison, Inpex's Ichthys field is estimated to contain about 12 trillion cubic feet.
These are early days for exploration in the Beetaloo. But it looks likely that Origin Energy has discovered a world-class shale gas resource within this region, east of Daly Waters.
Origin estimates this field has 6.6 trillion cubic feet of contingent gas resources – comparable to major US shale gas fields.
But development of these resources isn't guaranteed.
For the second time in three years, the NT is having a far-reaching inquiry into hydraulic fracturing.
APPEA believes that the Pepper Inquiry should draw the same conclusions from the evidence as many other inquiries in Australia and overseas.
Hydraulic fracturing has a long history of safe operations, and the risks associated with it are manageable.
The key is good regulation, and the NT is well on the way to developing a world-class regulatory framework.
The Territory has the opportunity to bed down a science-based regulatory system that ensures safety and sustainability, and encourages cost-effective and timely development of gas resources.
I hope the Northern Territory seizes this golden opportunity.
This post is an edited extract of a speech given to the SEAAOC conference in Darwin on Wednesday 16 August.