02 Sep 2014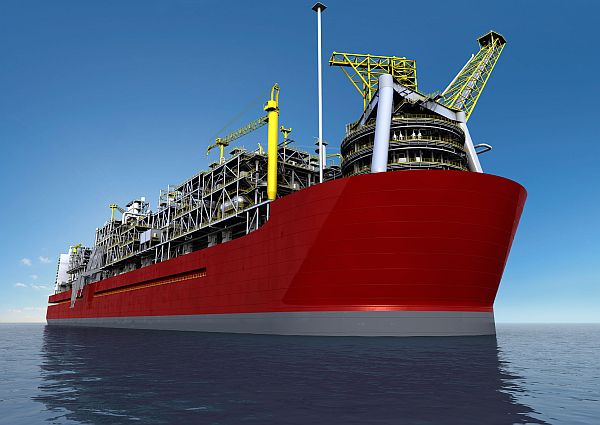 An Oxford University report makes it clear that billions of dollars' worth of LNG projects hang in the balance unless Australia boosts productivity, cuts red tape and reforms its labour market.
The report – by the university's Institute of Energy Studies – says that if Australia's LNG industry controls project costs, it is well placed to continue to expand.
Australia's expertise in energy keeps it competitive against emerging competition from producers in North America, East Africa and Russia, according to the report.
But the authors also flag that Australia's high cost of construction and doing business means "greenfield" projects – developments built from scratch – are unlikely to be commercially viable, at least in onshore locations.
These concerns have been echoed by a new World Economic Forum report that says Australia's global competiveness is "tarnished" by its extensive red tape and inefficient labour market.
The Oxford University report said that in Australia the only wholly new gas projects likely to be developed in the coming decade are floating LNG (FLNG) projects.
In FLNG, a floating facility will be moored over the gasfield for years or even decades to extract the gas from the seabed, and then liquefy it.
This will enable gas production further from shore and in deeper waters from fields that were previously considered commercially unviable.
The authors concluded that FLNG was "certainly cheaper than the greenfield LNG projects."
They noted that several Australian FLNG projects were being considered, but only one had received a final investment decision.
That project – Shell's Prelude FLNG development – will develop a field 200km of the coast of Western Australia. It is due to start production in 2017, a year after a similar project is expected to start in Malaysian waters.
"The authors expect that once the technology becomes proven FLNG projects will proceed relatively rapidly in Australia," the report said.
Expansion of existing onshore plants – or "brownfield" development – will also be viable, providing the Australian industry can control its costs.
"Brownfield expansions usually cost about 60-70% of equivalent greenfield projects as adding new trains to existing plant enables the project to take advantage of existing infrastructure," the report says.
"The economics of brownfields developments in Australia would appear to be attractive relative to global competitors. However… these may depend upon the industry's ability to maintain cost control and manage contractors more effectively."
APPEA maintains that the remarkable growth of Australia's LNG sector is one of the nation's greatest economic success stories.
By 2020, 10 Australian LNG projects will be collectively producing more than 85 million tonnes a year of LNG.
In that year, these projects will:
put almost $65 billion into the Australian economy;
pay almost $13 billion in taxes;
account for 3.5% of GDP – almost double the LNG industry's contribution at the start of the decade.
Further growth – creating more jobs, more tax revenue and more export income – is very achievable.
But Australia is at a critical juncture in which nothing can be taken for granted.