17 Sep 2017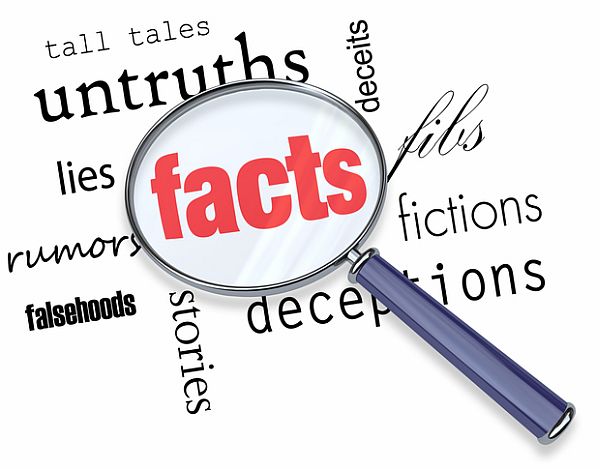 Revenue write-downs, GST shortfalls, debt and deficit disasters.
Few would disagree that Premier Mark McGowan and his government face a monumental challenge managing the state's finances.
So, here's a simple suggestion that could save taxpayers' money, generate some desperately-needed extra revenue and create new jobs for our state – cancel the planned inquiry into hydraulic fracturing. It's a waste of time and money.
We already know what it will find. Fracking for natural gas is safe. Any risks can be managed with good regulation and industry best practice.
How do we know this?
Firstly, because we've been fracking safely for decades. More than 600 wells have been fracked in WA in the past 55 years with no evidence of environmental harm.
And secondly, we have already had 13 fracking inquiries in Australia, including a very thorough investigation by the WA Parliament just two years ago. Like all of the others, it found no evidence to support activist demands that fracking must be banned.
The Premier should be familiar with that inquiry.
His Environment Minister, Stephen Dawson, was one of the six MPs whose two-year inquiry concluded that fracking posed negligible risk and that many of the claims about the industry were exaggerated.
Five months before that parliamentary inquiry reported, the WA Health Department completed its own review of fracking.
It noted that targeted gas reserves were located between 2km and 4km below the ground – well below potable ground water sources – and found that fracking could be done safely.
Consider also the view of Australia's Chief Scientist, Dr Alan Finkel.
"The evidence is not there that it's dangerous," he told the ABC in 2015. "In fact, the evidence is that, if properly regulated, it's completely safe."
According to Dr Finkel, moratoriums and bans on natural gas exploration and development are a risk to Australia's energy security.
His review of the National Electricity Market called for evidence-based regulation that manages all new onshore gas projects on a case-by-case basis.
Unfortunately, this common-sense approach has been rejected in WA – for now.
Despite all of the evidence and scientific advice, the State Government has chosen to ban fracking in some areas while imposing a moratorium on the practice elsewhere pending the outcome of yet another inquiry.
The resulting uncertainty is strangling the onshore gas industry and undermining regional economies just when investment and jobs are needed the most.
Local companies that have invested more than $380 million in exploration in recent years are now struggling to survive. One is now looking to Canada rather than risk its future in WA.
Some new projects that do not rely on hydraulic fracturing are still proceeding.
But WA's potentially massive shale and tight gas formations, which do require fracking, will remain untapped as long as the moratorium remains in place.
That means the owners of that gas – the people of WA – are denied a new source of petroleum royalties to help repair the budget and fund vital services such as hospitals and schools.
And it means indigenous communities in the Kimberley who have said yes to onshore gas are denied the jobs and training opportunities they so desperately need.
Labor defends its fracking policies by pointing out that they are election promises. So, it's worth briefly revisiting the origin of those promises.
The moratorium and inquiry are the result of policy motions moved by the Maritime Union of Australia at the ALP State Conference in 2015.
The MUA shamelessly admitted at the time that it viewed onshore gas jobs as a threat to its members' offshore jobs.
Fortunately, Labor's most recent policy conference last month rejected a push for further restrictions.
And the promise to ban fracking in the South West, Peel and metropolitan regions?
That was done purely to appease local activists who are now demanding a total ban on all gas activities.
Labor chose to ignore warnings that the anti-gas activists would never stop at fracking.
Their real agenda is to stop all gas projects – including offshore.
Fracking is just a Trojan Horse.
And now, Labor has given these activists a megaphone.
Another inquiry where even more unfounded allegations and exaggerations will be hurled in the hope that some of the mud sticks.
There is more at stake than the future of fracking.
WA's reputation as a safe place for resource companies to invest and do business is at risk. Regulatory certainty is important to all sectors of our economy.
WA needs jobs and new sources of revenue, not another fracking inquiry.
We have enough real problems without wasting taxpayers' money on imaginary ones.
This blog post was first published in the West Australian on 18 September.