01 Dec 2019
APPEA has welcomed several new members last month.
Black Mountain Exploration Pty Ltd – combines expertise in geology, engineering, land and A&D to target both conventional and unconventional oil and gas reservoirs, focusing primarily on lease opportunities held by production.

---
Australian Institute of Marine Science – AIMS is Australia's tropical marine research agency.  It is a world leader in tropical marine science and conducts research supporting environmental sustainability and economic growth in Australia's tropical oceans.
---
A S Harrison & Co Pty Ltd – a growing organisation established in 1923. It's a knowledge-based agency and distribution business, importing and supplying a unique portfolio of speciality chemical additives. The head office is located in Sydney with branch offices in Perth and Auckland.

---
DuPont Sustainable Solutions – has advised leading industrial companies around the world on operations improvements and workplace safety for more than 50 years

---
Lidiar Group Pty Ltd – is a collective of key individuals across a diverse range of management, professional and engineering backgrounds offering services in the energy, resources and infrastructure sectors.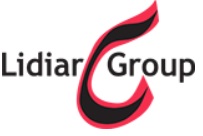 ---
Totum Limited – brings together regulatory compliance expertise, oil and gas industry knowledge and leading-edge enterprise software design to create smart software tools for the upstream oil and gas industry.

---
Strategic Human Resources Pty Ltd – as workplace strategists, we deliver people impact to enable success. We advise employers on how to get the people impact they want. We implement their plan, and we represent the organisation's interests to achieve its people impact objectives.