31 Mar 2020
APPEA has welcomed eight new members including:
State Gas Ltd – (ASX: GAS) is a developer of a conventional gas field located in the Bowen Basin in Central Queensland.


www.stategas.com
---
Modelling Matters Pty Ltd – is an innovative petroleum consultancy providing specialised technical subsurface and reservoir modelling services to the oil and gas industry.

---
Marking Services Australia Pty Ltd – is a labelling contractor specializing in engineering, manufacturing and installation services of pipe markers, valve tags, equipment identification and in-plant signage.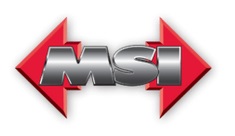 www.markserv.com.au
---
Matrix Composites & Engineering – specialises in the design, engineering and manufacture of composite and advanced material technology solutions for the civil and infrastructure, resources, oil and gas, defence and transport industries.

---
South Australian Chamber of Mines + Energy – SACOME is peak body representing companies with interests in SA's minerals, energy, extractive and petroleum sectors, including those who provide services to companies.


www.sacome.org.au
---
SAFESPEAR – is an Aboriginal-owned business with a primary objective is to ensure that the worker, who goes to work, returns home safely to his/her family.


www.safespear.com.au
---
Sumitomo Australia Pty Ltd – is a leading integrated trading and investment solutions provider. It's an integral member of the Sumitomo Corporation Group, a key player in the global exchange of goods, services and technology.

www.sumitomocorp.com
---
Western Advance – offers turnkey solutions for design, engineering, installation, procurement, commissioning and ongoing after-sales support of integrated electronic security solutions.