08 Jun 2016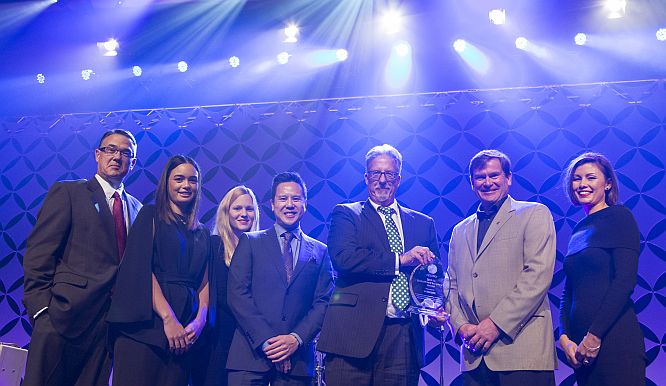 Woodside Energy was presented with the Australian Petroleum Production & Exploration Association Environment Excellence Award at Tuesday night's APPEA 2016 Conference Dinner in Brisbane.
In announcing the award, APPEA Board member and Buru Energy Executive Chairman, Eric Streitberg, said the judges found that Woodside has consistently shown excellence across all facets of environmental performance.
"Woodside minimises its footprint by integrating world-class environmental management into its exploration and its facilities," Mr Streitberg said.
"Its streamlined environment systems minimise complexity and enable standardised, risk-based management of all kinds of projects around the world.
"Woodside also emphasises the importance of sound science and understanding local environments.
"It identifies key scientific partners and global service providers to enhance local knowledge, and works to build long-term relationships."
Woodside's scientific collaborations include partnerships with:
The Australian Institute of Marine Science to study the causes and effects of coral bleaching off the WA coast.
The Western Australian Museum in a Kimberley marine biodiversity survey program that has recorded more than 16,000 species – including almost 180 previously unknown to science.
The Western Australia Marine Science Institution to deliver a massive marine research program to find ways to reduce environmental risks associated with dredging.
Media Contact